Landlords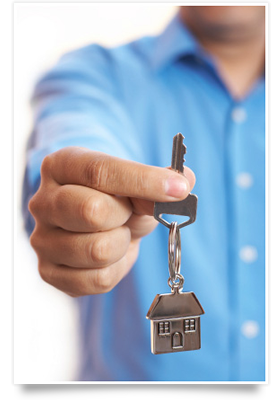 If for any reason you have to move in the near future, for whatever reason, think carefully before selling your home. Letting is a very attractive option:
It helps pay the mortgage
It keeps you on the property ladder
New laws make it much easier to let
In many cases your income will not be taxed
There are a number of important questions which need serious consideration before entering into any agreement:
How will tenants treat my house?
What if I suddenly need my house back?
Will my building society allow me to let?
How much tax will I pay on the rental income?
However, these questions need not be a worry to you if you entrust the letting to a competent and caring manager. Our role at Coach-House Lettings is residential letting; our service is personal yet professional and we take great care to understand the needs of the Landlord.
Services
Full Management Services: This service offers the landlord full piece of mind. It is designed for a person who has little or no involvement in the day to day running of the property.
Tenant location only: We also provide a tenant finding only service where full management is not required. Full details of fees and services are provided in our Terms and conditions of Business.
Student Lettings
Every year in Cardiff a large number of students attending the various Universities and Colleges need quality accommodation. At Coach-House Lettings, we have a department that solely deals with the student market.
Deposit
We collect a deposit from the tenant to safeguard against damage. At the end of the tenancy we will inspect the property and the costs of any work attributed to the tenant will be deducted from the deposit.
Agreement
We will prepare a tenancy agreement under current legislation to suit your particular circumstances. In general this will be for a period of not less than 6 months and then renewable for fixed periods or on a month to month basis. The monthly rollover basis gives you the flexibility to re-occupy the house after giving the tenant two month's notice to quit. Similarly the tenant may terminate after the initial period by giving one month's notice.
Rates and Services
The payment of water rates, council tax, gas, electricity and telephone bills are generally the responsibility of the tenants.
Fees
Our fees for managing the property are some of the most competitive to be found. For these fees we will:
Find you a suitable tenant.
Take up references and credit check.
Draw up a tenancy agreement.
Take a Statement of Condition (or inventory).
Collect the rent and account to you monthly.
Make regular inspections of the property and advise you all is in order.
Advice on any repairs that is necessary.